Physical Gift Cards
Please visit any Thunderdome
location to purchase.
Find a Location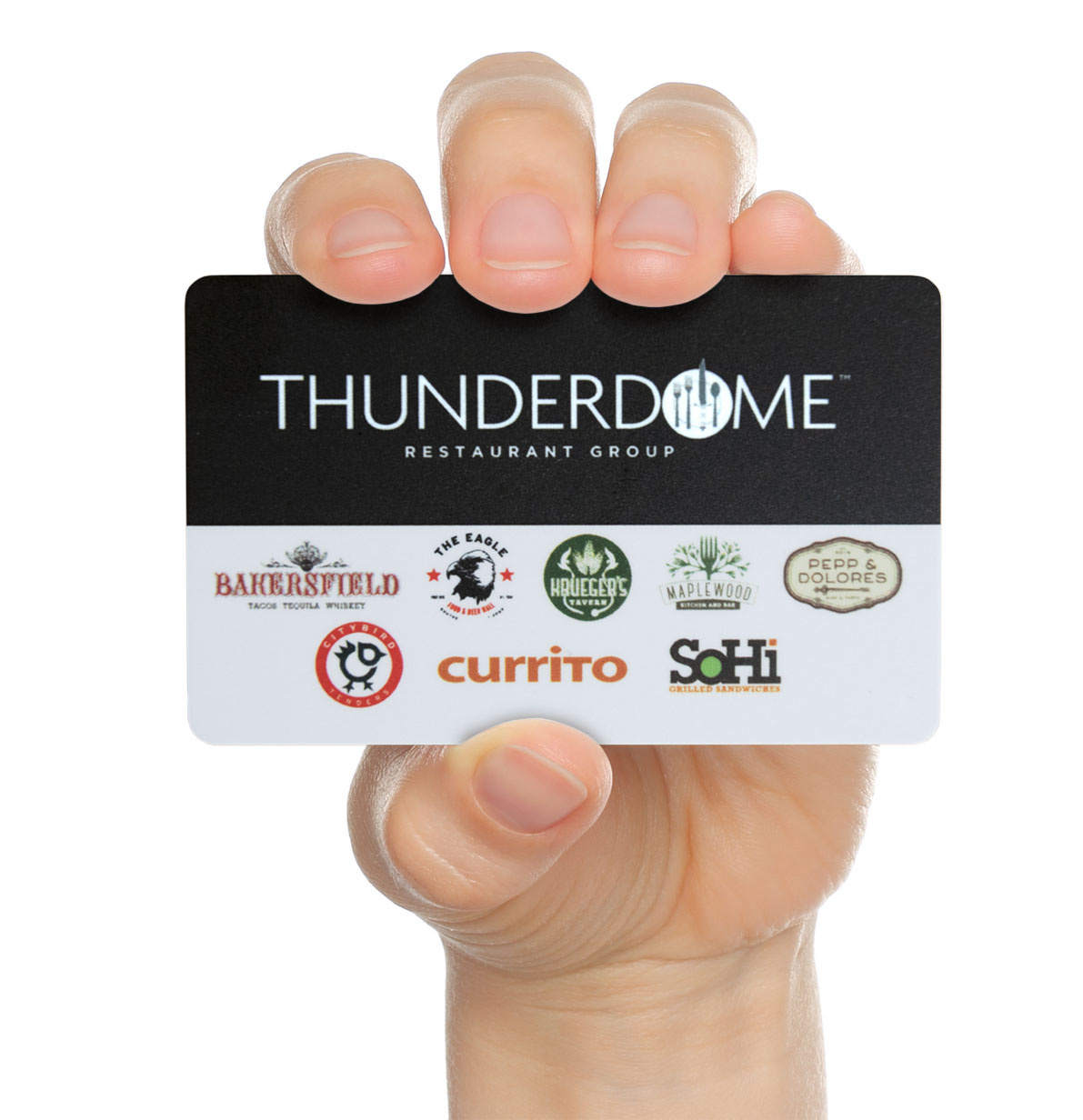 E-Gift Cards
Our gift cards come with bonus perks! Buy a gift card and get bonus dining credit, insider perks, and more.
The more you buy, the more credits you get.
Purchase an E-gift card, get bonus credit, dine in-restaurant, use the Inkind app to pay.

Purchase Now
E-gift cards are provided through the Inkind app and can be used when dining at a participating Thunderdome restaurant.
*InKind Gift Card credits may be used ONLY at Thunderdome owned restaurants (Eagle, Bakersfield, Citybird & Currito Cincinnati locations only, Pepp & Dolores, Maplewood, Kruegers, & Sohi). Gift Cards are only eligible for dine in and carry-out. Online orders and delivery do not apply.