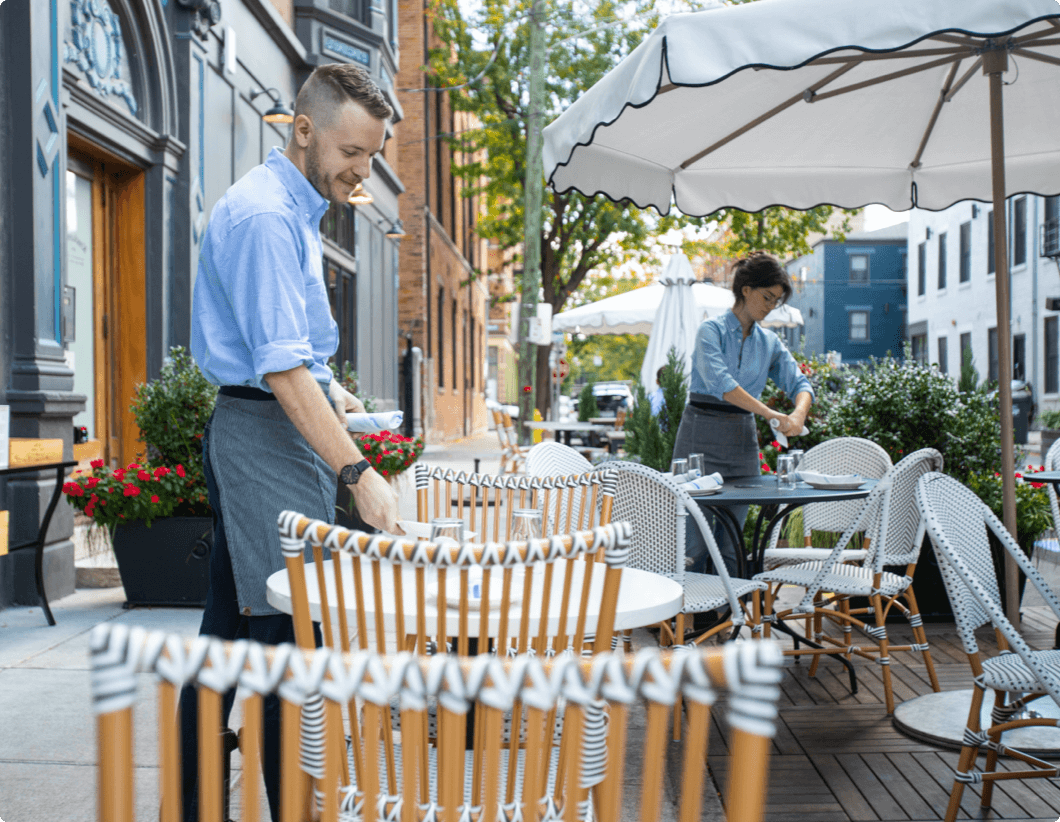 We'll meet you where you are
Our teams are authentic, energetic, creative and fun! We share the goal of excellence and support each other's personal dreams and ambitions. Thunderdome has a diverse collection of opportunities through operating a wide variety of fast casual and full service restaurants, and even has franchise ownership available for people wanting to own and operate their own restaurant.
View Job Opportunities
We want you to grow
As a member of the Thunderdome team, you'll gain the abilities you need to advance as a person and a leader. Our commitment to foster a better workplace includes investing in the development of our people.
See Our Culture & Community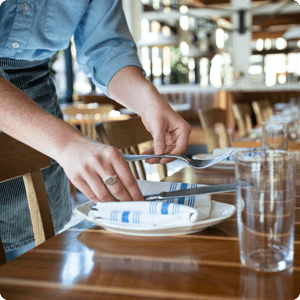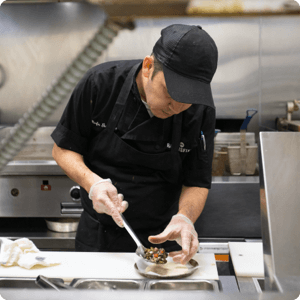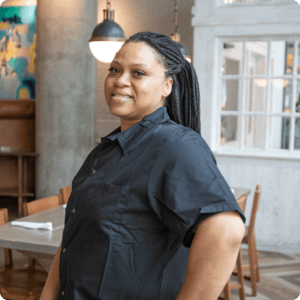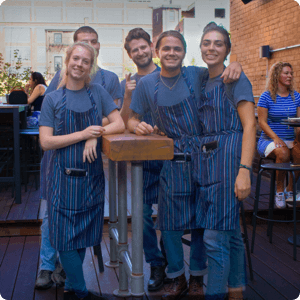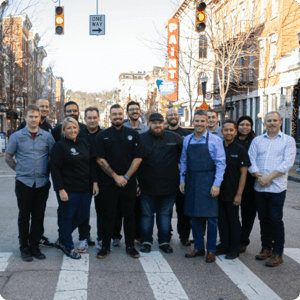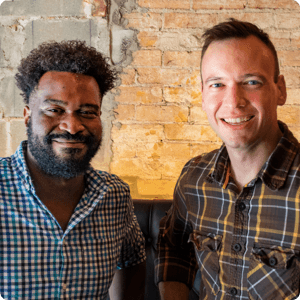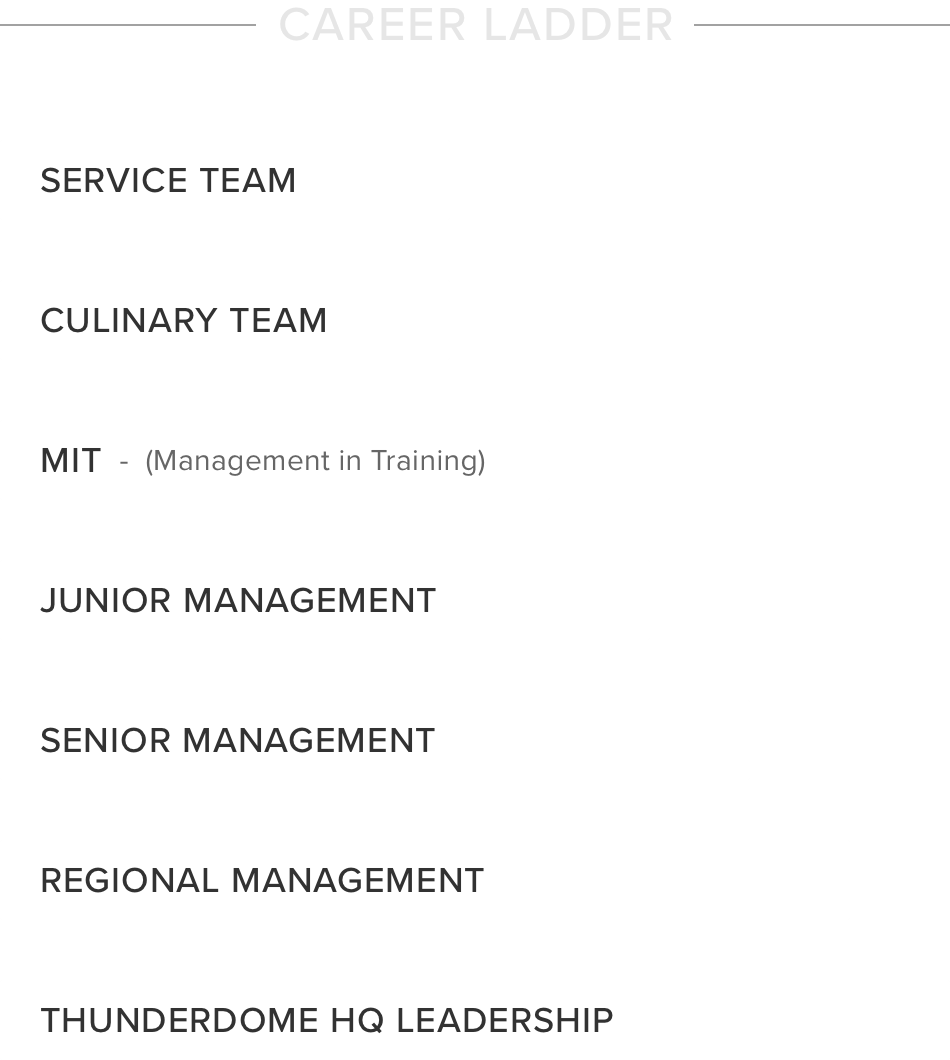 hourly crew Benefits
These are just a few of the advantages we provide to our hourly rate employees who work in our restaurants.
Insurance benefits

(Medical, Dental, Vision, Disability, Life)*

Paid Time Off*

Free Food

Make a Memory Rewards

Closed Holidays

Employee Assistance Program
*Meet eligibility requirements
Salary Team Benefits
These are just a few of the perks we provide to salaried workers that support our restaurants in a variety of capacities and meet eligibility requirements.
401k with company match

Thunderdome Manager Dining Program

Monthly bonuses

Paid Holidays off

On closed holidays

Profit Sharing
The Thunderdome culture is based around our core values
Make A Memory

We seek to create meaningful connections with our guests, and make memorable experiences every day.

Define the Standard of Excellence

We continually redefine the standard of excellence by challenging ourselves and those around us to craft the best versions of both our company and ourselves.

Keep It Real

We believe that our greatest strength is our people and encourage you to be your authentic self and pursue your goals and dreams. Simply put, you do you.

Add Value

Our restaurants and our people add value: to our communities, to each other and to our guests.

Have Fun

"Throw the party." We believe in making a daily, conscious effort to make everything we do fun and positive and strive to embody the true spirit of hospitality.
The Thunderdome culture is based around our core values
Thunderdome will meet you where you are, whether you are looking for a "side hustle", part time or full time job, a job to jump start your career into management or a senior management level opportunity, we have opportunities for you!
We have fun and fast paced atmospheres that provide personal and professional growth. As defined in one of our core values, we want to add value to your daily lives. Whether your time with us is for a seasonal opportunity or a long term career, we want your experience as part of the Thunderdome family to have a positive lasting impact on your life and future goals.