Make a Memory
Thunderdome Restaurant Group was created with a simple vision: create memorable guest experiences and positively impact our teams and our guests every single day. Currently Thunderdome has 8 concepts in its portfolio with 40+ locations nationwide.
While Thunderdome Restaurant Group was officially founded in 2012, its roots go much deeper. Joe Lanni, John Lanni, and Alex Blust, the founders of Thunderdome, have spent their whole lives working within the restaurant business. After working for restaurant groups in Boston and Chicago, Joe and John took off on their own in 2005. Currito was born out of their collaboration, and the brand successfully grew to 12 locations by 2011. Right around then, Alex reunited with the brothers Lanni, having worked together 10 years prior. With their experience and expertise, the idea of opening a restaurant quickly formed. After months of planning and scouting locations, they decided Over-the-Rhine in Cincinnati had promise. And in February 2012, Bakersfield opened. Focusing on tacos, tequila, and whiskey, the concept took off, and a second location in Indianapolis quickly followed. With the addition of the Bakersfield concept, the existing Currito locations, and a deep passion for exceptional hospitality, Thunderdome Restaurant Group was born.
---
Core Values
---
Make a Memory

Seize the opportunity to go beyond what is expected. Brighten someone's day, everyday!
Be Transparent

Be clear with communication and results. Keep it real, always.
Persevere

Be tenacious and have a pioneering spirit. The strength of relationships comes through longevity.
Add Value

Take personal interest in our communities, teams and guests. Make a positive impact.
Throw the Party

Collaborate. Be the best hosts you can be. Have a plan. Work the plan. Give a damn.
---
Joe Lanni
Co Founder and Owner
Currito, SoHi, Bakersfield, Eagle, Kruegers, Maplewood, City Bird, Pepp & Dolores

Joe Lanni attended Babson College and graduated with a Bachelor's degree in Entrepreneurial Studies. After college Joe moved to Chicago and became a Manager of Franchise Development for Wingate Hotels. He later accepted a position as Director of Franchise Development for Cendant Hotels (now called Wyndham Hotels) and was also the Director of Franchise Development and Real Estate for Uno Chicago Grill Restaurants. In 2004 Joe moved back to Cincinnati to open the Currito chain of restaurants with his brother John. The two went on to create SoHi Grilled Sandwiches and later partner will Alex Blust to create Thunderdome restaurants. Joe is an avid golfer and fly fisherman who lives in Cincinnati with his wife Katie, son Leo, and daughter Nina.
John Lanni
Co Founder and Owner
Currito, SoHi, Bakersfield, Eagle, Kruegers, Maplewood, City Bird, Pepp & Dolores

Johnathan Lanni grew up in Hamilton, OH just outside of Cincinnati. John had his sights set on the restaurant industry, working in his father's restaurants from an early age. John attended Badin High School and then went on to study at the School of Hotel Administration at Cornell University. Upon graduating in 2003, he worked for Lettuce Entertain You in Chicago. In 2005 he and his brother Joe decided to start their own restaurant business. After creating Currito in 2005 and SoHi Grilled Sandwiches in 2010, Thunderdome Restaurant Group was officially formed in 2012 with the addition of the Bakersfield. John enjoys tennis, golf, and skiing, as well as spending time with friends and family.
Alex Blust
Co Founder and Owner
Bakersfield, Eagle, Kruegers, Maplewood, City Bird, Pepp & Dolores

Alex Blust ​is ​from Okeana Ohio​, and​ is a graduate of La Cordon Bleu culinary institute in Pittsburgh​.​ ​He ​also attended the CIA at greystone napa valley. ​Alex ​has worked for Houstons​ Restaurants​, Ritz Carlton, and Winegardner and Hammons Hotels. Opening Thunderdome Restaurant Group is the culmination of​ a​ life long dream of ow​n​ing his own business. He has 3 children and is ​happily ​married to Geraldine Blust.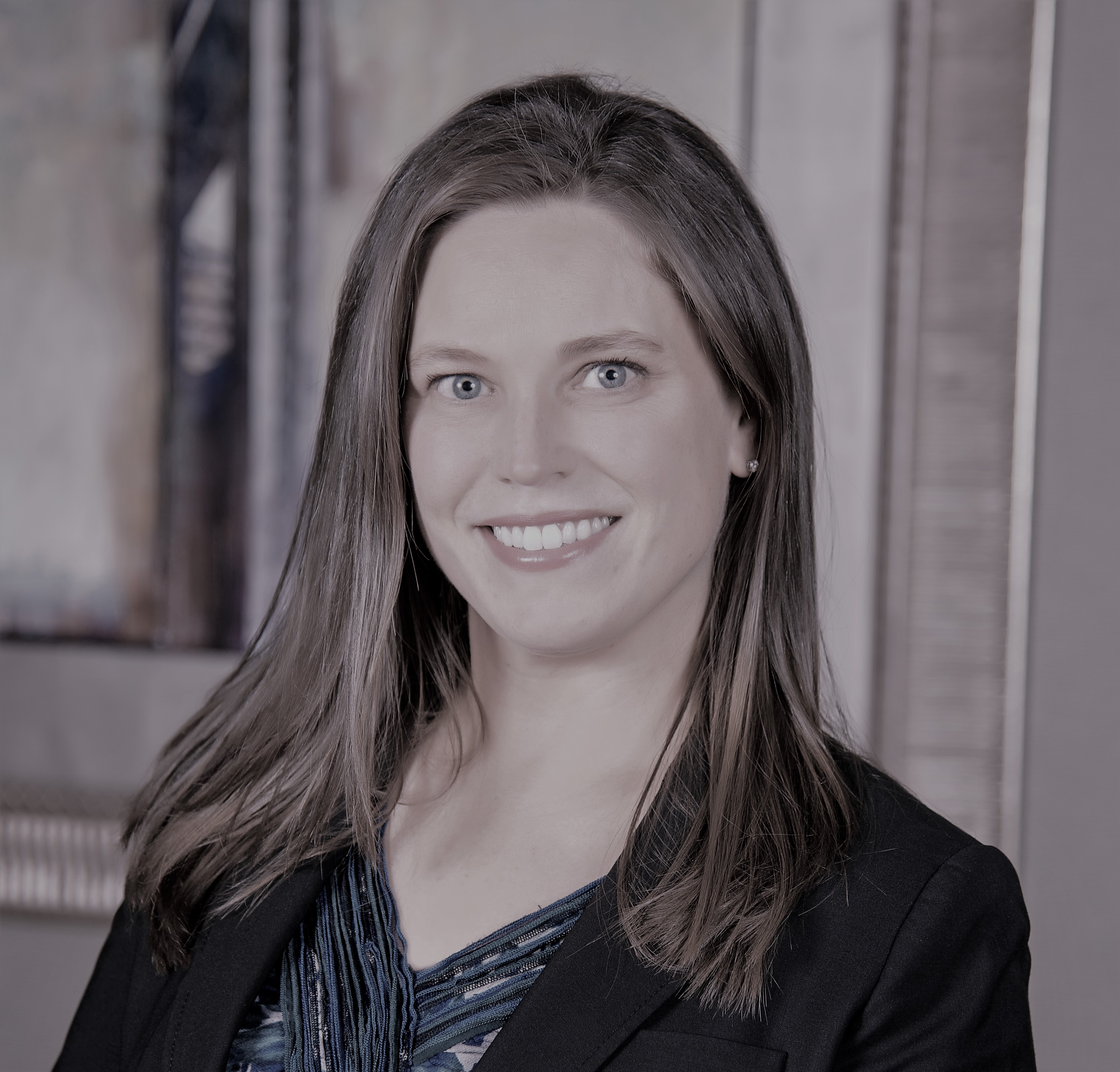 Alexis is responsible for accounting and finance at Thunderdome. Prior to Thunderdome, Alexis spent four years in private equity managing investors' capital and external reporting, and three years in financial services advising high net worth individuals. She spent 11 years at Deloitte serving large public companies, including two years in Deloitte's national office and two years advising international clients in London. She earned an Accounting degree and MBA from Xavier University, and holds her CPA license in Ohio. Alexis enjoys going on adventures with her husband and two kids.
Billy Grise
Brand Managing Partner, Boutique Brands
Pepp and Dolores, Maplewood, and Krueger's Tavern.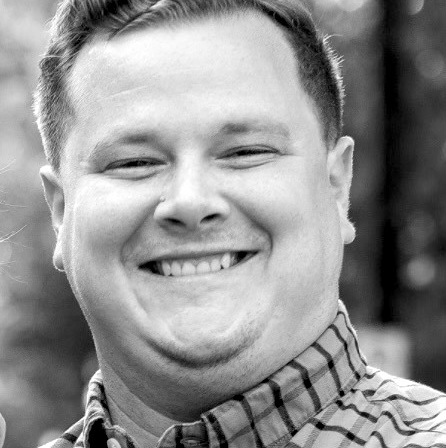 Billy grew up in Piqua, OH and was immersed in the restaurant industry at a young age as he worked in his grandfather's restaurant. He graduated from Le Cordon Bleu in Phoenix, AZ and took his culinary talents back to Ohio where he worked at various restaurants early in his career. He worked as the head chef at The Rookwood (Mt. Adams) and then Quan Hapa (OTR) before shifting his attention to the front of the house and becoming the Director of Food and Beverage at Hotel Covington and now working his current position at Thunderdome Restaurant Group. When Billy is not at work, you can find him enjoying a glass of bourbon or most likely cooking a meal for his wife, Jane, and daughter, MJ.
Brian Riggenbach
Brand Managing Partner
Bakersfield

Brian is an Ohio native who grew up in Van Wert, OH. He graduated from Bowling Green State University (OH) with a BSBA in Marketing and Sales. After spending several years in Cincinnati, OH as a Regional Manager and Certified Trainer with Papa John's Pizza he and his wife moved to Charlotte, NC where he worked as Director of Operations for the Charlotte based restaurant chain Just Fresh. During this time he received his MBA in Business Finance from the University of North Carolina-Charlotte. Brian currently resides in Charlotte with his wife Sara and two sons, Max and Eli.
Kyle Gardner
Brand Managing Partner
Currito

Kyle is responsible for the operations of all corporate Currito locations and is charged with leading and developing our Management Team. He is also the point of contact for all franchise locations. A native of Cincinnati, Kyle began his hospitality career at the age of 16 working at Trio Bistro. He graduated from Miami University in 2005, and accepted a position with Winegardner & Hammonds. In 2008 he became the General Manger at the Holiday Inn Express Blue Ash where he led them to multiple service awards with IHG. He accepted a position with Thunderdome Restaurant Group in 2010 as the Franchise Operations Manager. He also held titles as the Assistant Manager, and General Manager at our Clifton and Xavier locations respectively. He was promoted to Director of Operations in 2014. He and his wife Raelee have a daughter Avery and reside in Madeira.
Matthew Schmidt
Brand Managing Partner
Eagle

Matthew is a native of Wisconsin, growing up in the suburbs of Milwaukee. After graduating from University of Wisconsin Stout with a BS in Hospitality and Tourism Management he relocated to Cincinnati to begin his career. He has worked for Hyatt, WHI, and Bravo Brio Restaurant Group. Matthew joined Thunderdome Restaurant Group in 2016. He and his husband Todd live in Northern Kentucky with their troop of rescued animals.
Kier Muchnicki
SHRM-CP
Director of Team Member Experience

With over 15 years of experience in the hospitality industry, Kier Muchnicki serves as Director of Team Member Experience for Thunderdome. After receiving a Bachelor's Degree in Organizational Communication from Ohio University, Kier used her restaurant experience from throughout high school and college and accepted a Restaurant Manager position at Marriott in West Chester, Ohio managed by Winegardner & Hammons, Inc. During her time there, Kier explored her interest in human resources and found an opportunity as HR Manager at another location. After 10 years as HRD with WHI, she joined Thunderdome Restaurant Group in a dual role, serving as Director of Training for Currito and Human Resources for the full service brands. Her role as Director of Team Member Experience began in 2018, after she earned her Senior Certified Professional Certification with the Society for Human Resource Management (SHRM-SCP). When she's away from work, Kier enjoys spending time with friends and family. She resides in Liberty Township, Ohio with her husband and two children.
Robert Creager
Director of Purchasing and Special Projects

Robert Creager attended Wright State University, graduating with a Bachelor's degree in Business Management. After college, Robert relocated to Cincinnati to work with a startup movie production company. Robert accepted an opportunity with The Great Steak and Potato Company, eventually assuming the position of Director of Marketing and Store Design. After leaving Great Steak, roles as an independent restaurant operator and marketing/operations consultant all lead up to some very special time as a stay at home father. Robert then accepted an opportunity to work with Joe and John Lanni as part of their Currito restaurant team which has since expanded to his current role in the Thunderdome Restaurant Group. Robert lives in Springboro, Ohio with his wife Kathy and three children, Kristina, Stefan and Samantha. And in his spare time enjoys beer and rambles on about Volkswagens...

Debbie Sowder grew up in McClure, Ohio and graduated from Napoleon High School in 2001. She graduated with an associate's degree in hotel/restaurant management from Hocking State College in 2004. Right after graduation, Debbie accepted a position at the Cincinnati Marriott NE in Mason, Ohio as the Front Desk Supervisor. She was promoted to the Executive Bookkeeper at that same hotel in 2006 til Feb of 2015. That is when she joined the Thunderdome Restaurant Group as the Corporate Admin Manager. When not working she enjoys spending time with my family, and rooting on The Ohio State Buckeyes!